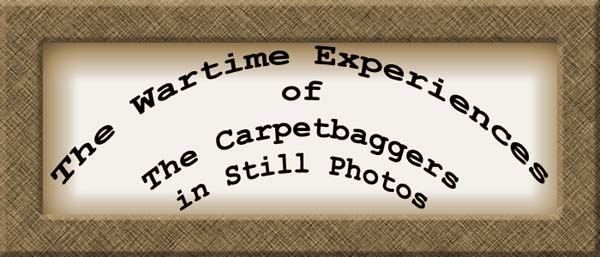 857th BS
Akerhielm Crew
A picture would be most welcome!
Os:
Eugene E. Akerhielm - Pilot ASN T-63022
John R. Davis,Jr. - Copilot ASN T-128330
Robert A. Wolf - Navigator ASN 02070200
William J. Praetorius - Bombardier ASN 02068117

EMs:
William S. Dooner,Jr. - R.O. ASN 12084354
Harold H. Clausen,Jr. - Engineer ASN 39122888
Alfred S. Atkins - Gunner ASN 6935946
Eugene F. Huffman - Gunner ASN 35760452
Jack S. Poth - Gunner ASN 42027993
Joseph E. Robinson - Gunner ASN 34828245

Lawrence H. Blum - Substitute Gunner ASN 38545050

Data Transcribed from Special Orders #236,dtd 13Dec44.
ASNs so-colored for EMs link to their NARA Enlistment Records.
Alphabetically first of the 850th/857th BS crews, they arrived at Harrington from the 70th Replacement Depot just prior to the departure of the 859th BS for detached service in Italy. Their first mission shows up in the Harrington Operations log on the night of 20/21 February 1945. Their second mission the following night was scrubbed because of bad magnetos. Missions were hard to come by but picked up again in April and on the night of 15/16 April the crew landed at the B-53 field on the Continent with an engine out. Their date of return to the base is not recorded for this mission. Flying at least 14 combat missions while at Harrington, they are recorded last in the Ops log on the night of 26/27 April 1945. Jack Poth's personal papers indicate he was awarded the Air Medal with one Oak Leaf Cluster, which would seem to indicate this was near their maximum number of combat flights. Akerhielm appears in the Late Period Log twenty-two times.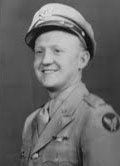 Left: John R. Davis,Jr. c. 1945, copilot of the Akerhielm crew.
Additional Resources:
Crew Personnel files (833k PDF)
Lawrence Blum's crewnote (txt)
Mission Report - 20Apr45
Universal Downloadable Data Sources:
801st/492nd Personnel Mission Report Index(Jan-Sep44)
AAFRH-21 "AAF Aid to European Resistance"
"Carpetbaggers" by Parnell*
Carpetbagger C47 Missions (Jul-Sep 44)
"They Flew by Night" editor Robert Fish *
Serial Number Index of B24s
Station 179 Operations Log (handwritten Apr44-Jul45) *
Station 179 Operations Log (transcribed Sep44-Jul45) *

Available on Request:
Group Mission Reports Jan-Sep44 (On disk $12ea - $10ea via Paypal)
"Secret Squadrons of the 8th" by Carty (leaflet squadron portion only) *
"Chronology of SOE Operations with the Resistance In France During WWII" by Foot & Boxhall
"Spies,Supplies & Moonlit Skies Vols 1&2" by Ensminger *(On disk $12ea - $10ea via Paypal)