%@ Language=JavaScript %>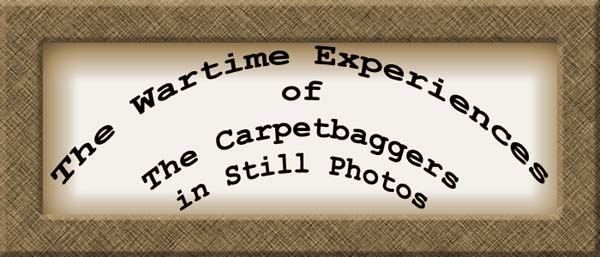 859th BS
Boswell Crew
Names transcribed from
Special Orders #120
, 16Aug44, Station 179.
Os:
Wilfred B. Boswell - Pilot ASN 0701875
Richard A. Clarke - Copilot ASN 0829166
Carl S. Christensen - Navigator ASN 0717136
Milton L. Jackson - Bombardier ASN 0717060
EMs:
Lawrence D. Lenahan - Engineer ASN 39398226
William G Lohrstorfer - R.O. ASN 36595328
Harold Grissen - Gunner ASN 36459307
Anthony R. Lamanna - Gunner ASN 32800456
Oswald Schmidt - Gunner ASN 19069590
Jean Pratt - Gunner ASN 19186901
ASNs so-colored for EMs link to their NARA Enlistment Records.
Status: Consolidation crew, completed six daylight bombing missions with North Pickenham daylight 492nd BG before being merged into the 492nd BG at Harrington. On 17 December 1944, the crew boarded B24 42-7563 and departed for Brindisi, Italy with the 859th BS on Detached Service.
Crew Data: In the brief period before Operations ceased at Harrington on 17 Sep '44 the crew flew ten missions, only one an incomplete. On mission #2193, they inserted Jedburgh Team JIM in the Aisne department of France.
Preferred Aircraft: B24H 42-95231
This aircraft was last recorded in the Harrington Operations Log on 30 Sep '44. Subsequent records do not show it at Harrington, leaving it's ultimate fate unknown.

Additional crew data sources:
Boswell crew Station 179 MRs
Boswell crew Personnel files

Group-Related Downloads:
801st/492nd Personnel Mission Report Index(Jan-Sep44)
AAFRH-21 "AAF Aid to European Resistance"
"Carpetbaggers" by Parnell
"They Flew by Night" editor Robert Fish
Serial Number Index of B24s
Station 179 Operations Log (handwritten Apr44-Jul45)
Station 179 Operations Log (transcribed Sep44-Jul45)

Available on Request:
Group Mission Reports Jan-Sep44 (On disk $12ea - $10ea via Paypal)
"Chronology of SOE Operations with the Resistance In France During WWII" by Foot & Boxhall
"Spies,Supplies & Moonlit Skies Vols 1&2" by Ensminger (On disk $12ea - $10ea via Paypal)


Redirect to:
Crews
Main