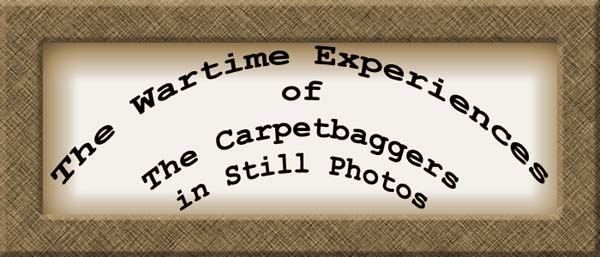 850th BS
Kline Crew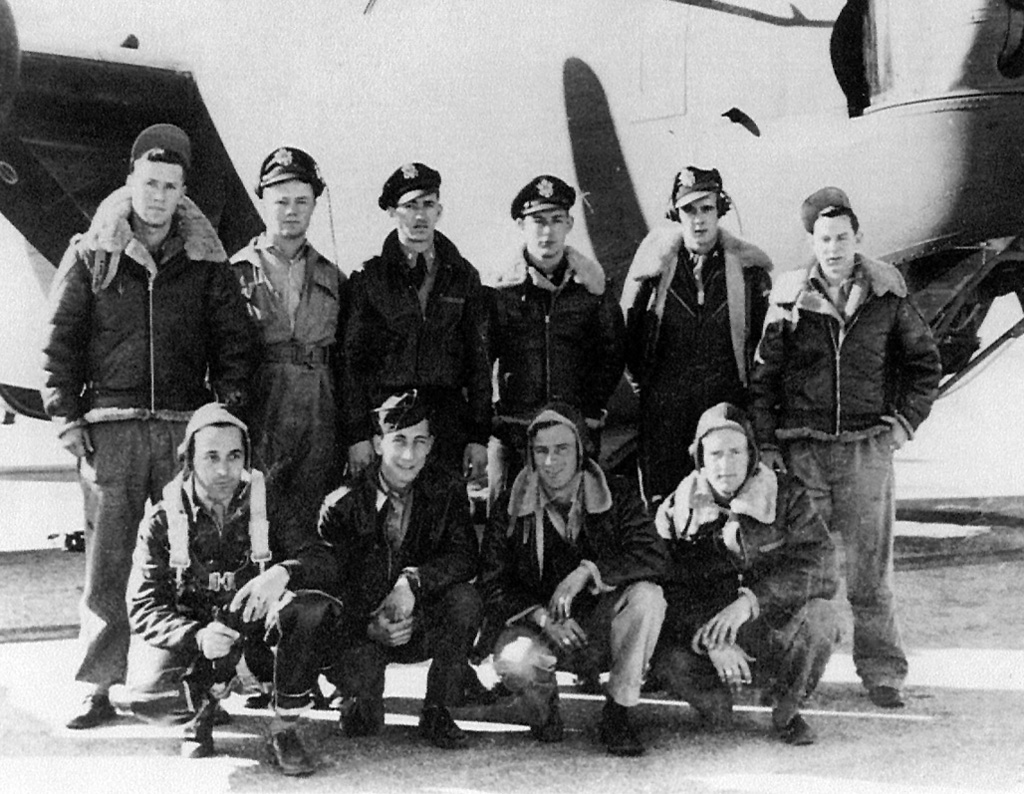 The crew is shown above at Mountain Home AAB just prior to overseas departure,the Kline crew were shot down over France by a ground flak unit on the night of 4/5 July 1944. All aboard were killed. Names have been matched with faces from John Walker's copy of the squadron history. Crew picture courtesy of the Lauletta family via Serge Blandin.
The crew's flyover plane was: B24 41-29599 "Boots"
Standing,L-R:
Gerald H. Ransom - Gunner ASN 39913150 (Orphaned)
Jesse H. Snider,Jr. - Bombardier ASN 0701442 (KIA)
Richard J. Brace - Navigator ASN 0703870 (KIA)
Clyde H. Schultz - Copilot ASN 0699745 (DOW)
Charles R. Kline - Pilot ASN 0693995 (DOW)
Floyd A. Lauletta - Gunner ASN 17157294 (KIA)
Front Row,L-R:
Dana R. Wemette - Gunner ASN 11008612 (KIA)
Arthur G. Abate - Gunner ASN 31308746 (KIA)
George W. Odom - Gunner ASN 18180797 (Orphaned)
Warren L. Rock - Gunner ASN 32812538 (KIA)

ASNs so-colored for EMs link to their NARA Enlistment Records.
Odom and Ranson both returned to the 490th BG at Eye and served with the 851st BS.
Incident Aircraft: B24H 42-50386
Below,L-R: Kline,Brace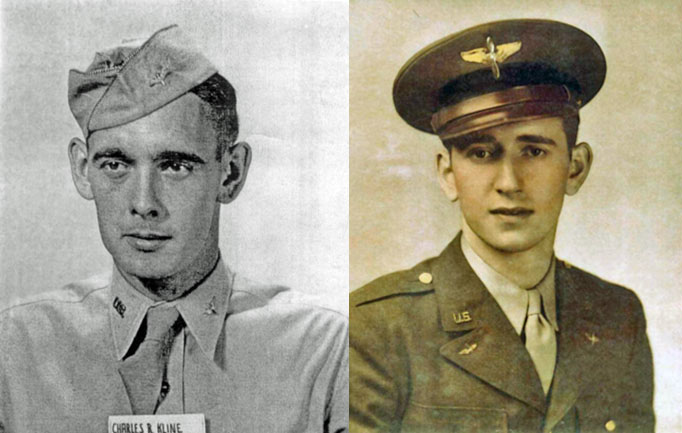 Additional Crew Data sources:
MACR 6991
Kline Crew Personnel files
Kline Crew Related papers
Kline Crew Mission Reports
Group-Related Download
s:

AAFRH-21 "AAF Aid to European Resistance"
Allied Leaflets Index
"Carpetbaggers" by Parnell
"They Flew by Night" editor Robert Fish
Serial Number Index of B24s
Station 179 Operations Log
(handwritten Apr44-Jul45)
Station 179 Operations Log
(transcribed Sep44-Jul45)
Available on Request:
Group Mission Reports Jan-Sep44
(
On disk $12ea - $10ea via Paypal)
"Chronology of SOE Operations with the Resistance In France During WWII"
by Foot & Boxhall
"Spies,Supplies & Moonlit Skies Vols 1&2" by Ensminger
(On disk $12ea - $10ea via Paypal)
Redirect to: Crews Main Honor Roll