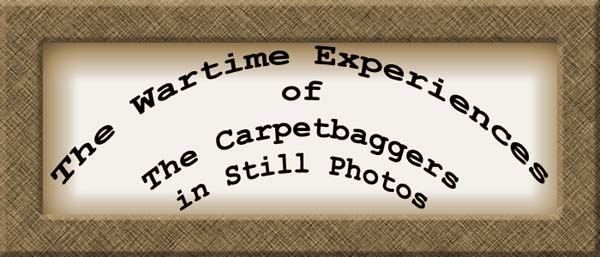 850th BS

Michelson
Crew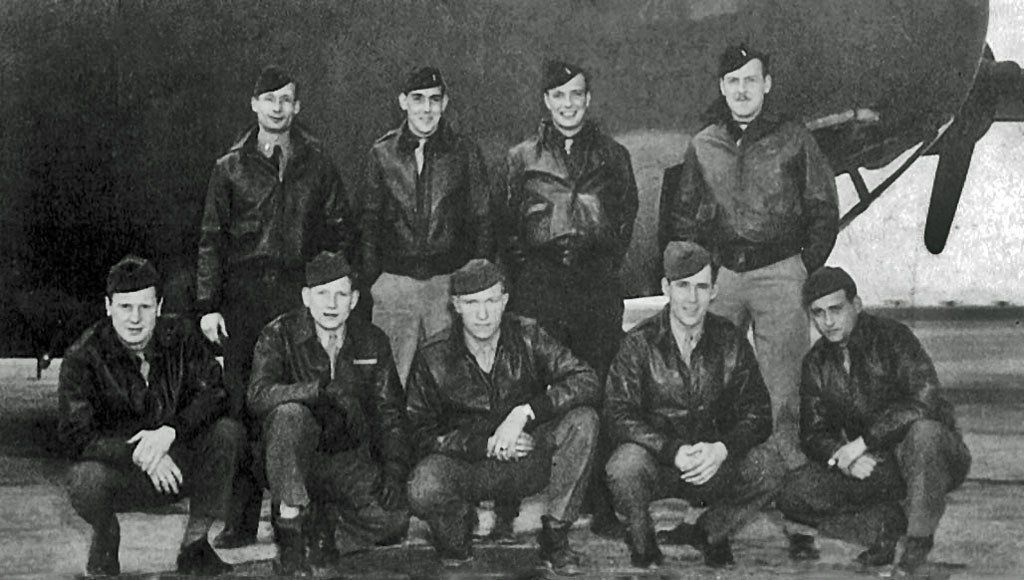 The crew are shown above at Mountain Home AAF, Idaho in the spring of 1944. Names have not been matched to faces, but names by row are known, information welcomed if it is more exact. Their flyover plane (B24-H 42-94876) is believed to have been named "Lotta Stern", after a Red Cross girl at Eye, Suffolk.

Standing, L-R:
David A. Michelson - Pilot ASN 0807758 (FOD)
John P. Shaw,Jr. - Co-Pilot ASN 0551161 (KIA)
Donald C. Boyde - Navigator ASN 0703598 (KIA)
Melvin Weiss - Bombardier ASN 0695572 (FOD)

Front Row, L-R:

William J. Hovanec - R.O. ASN

35533579

(KIA)

Duncan L. Patterson - Engineer ASN

12072733

(KIA)

Enoch K. Wooten,Jr. - Gunner ASN

34604500

(KIA)

Jack K. Jones - Gunner ASN 19125817 (Orphaned) Returned to Eye, 849th BS

Arnold Marinoff - Gunner ASN 32787037 (

FOD

)

Not pictured:

John B. Kolander - Gunner ASN

16117462

(Orphaned)

ASNs

so-colored

for EMs link to their NARA Enlistment Records.


The Michelson crew collided with a British SOE Halifax while circling their DZ on the night of 18/19 July 1944. All aboard were killed. For more details check the Honor Roll page.



Leaflets:


USF-127

Monument: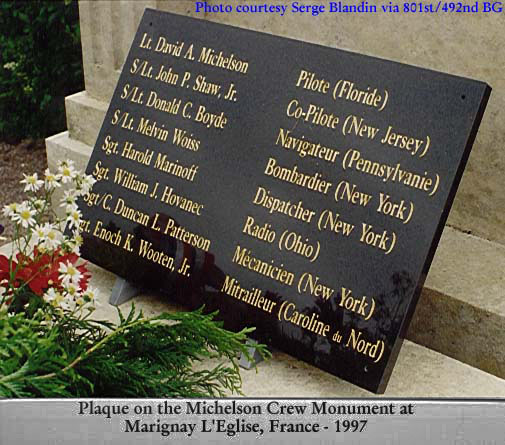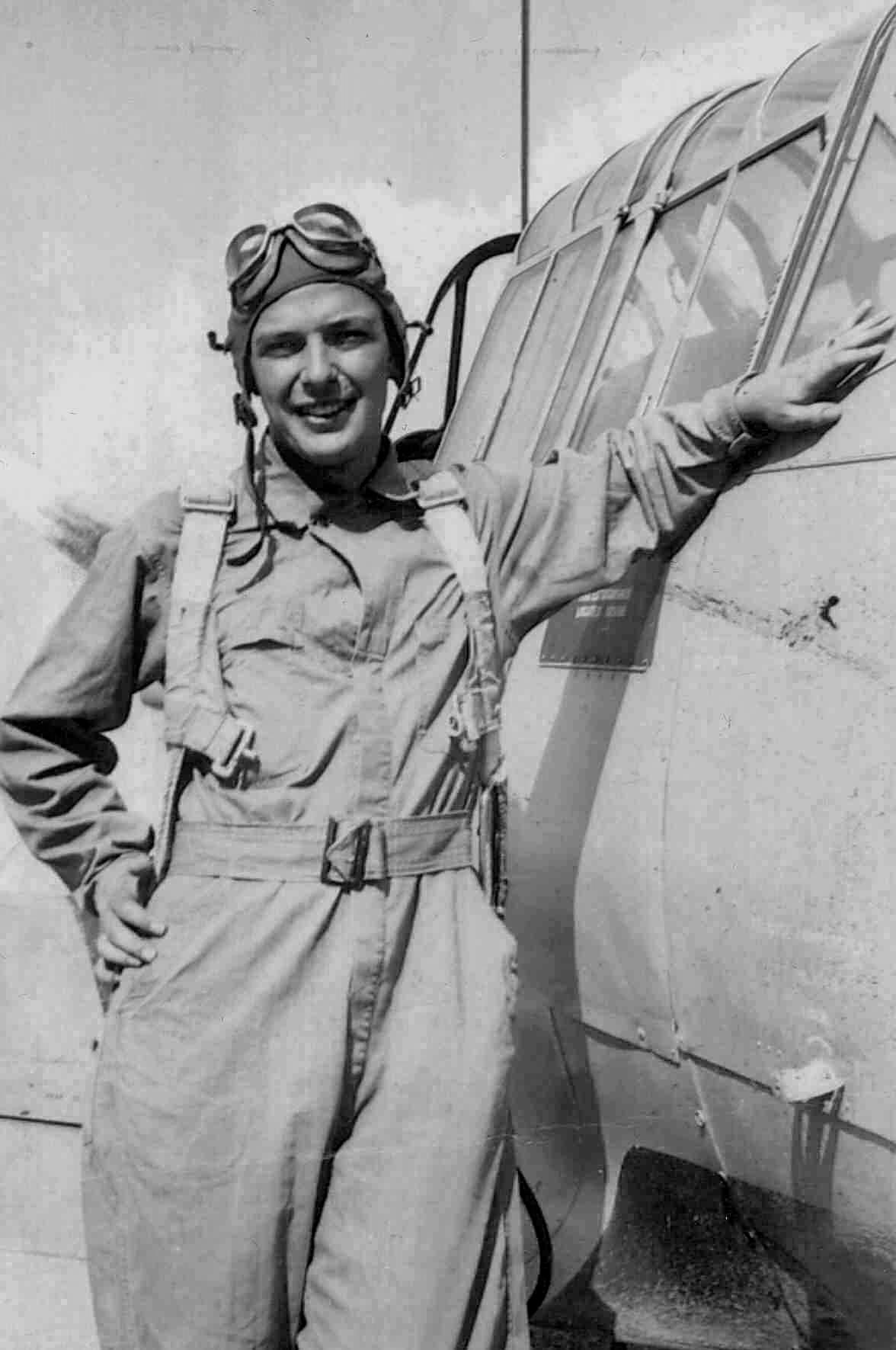 Left:
Donald C. Boyde and trainer aircraft, USA.

Additional Crew Data Sources:
MACR 7551
Michelson Crew Crash details
Michelson Crew Mission Reports
Michelson Crew Personnel Cards
Michelson Crew Honor Roll Cards
Group-Related Downloads:
AAFRH-21 "AAF Aid to European Resistance"
Allied Leaflets Index
Ball Project Historical Report
"Carpetbaggers" by Parnell
Carpetbagger C47 Missions (Jul-Sep 44)
"They Flew by Night" editor Robert Fish
Serial Number Index of B24s
Station 179 Operations Log (handwritten Apr44-Jul45)
Station 179 Operations Log (transcribed Sep44-Jul45)

Available on Request:
Group Mission Reports Jan-Sep44 (On disk $12ea - $10ea via Paypal)
"Chronology of SOE Operations with the Resistance In France During WWII" by Foot & Boxhall
"Spies,Supplies & Moonlit Skies Vols 1&2" by Ensminger (On disk $12ea - $10ea via Paypal)